CURRENT:
June 1 – August 2, 2019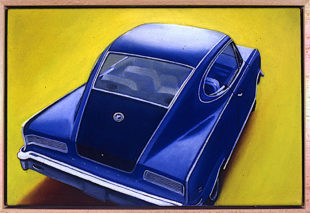 Marlin (1996) is included in Pop Culture: Selections from the Frederick R. Weisman Art Foundation. The piece is from a series of paintings entitled Wildlife that depicts cars with animal names. The works on view in the exhibition demonstrate concepts of Pop Art as they emerged in the 1950s and 60s, as well as the ways that contemporary artists today have extended and elaborated (on both POPular and unPOPular) visual representations of mass culture, consumerism, and the political climate.
Ronald H. Silverman Fine Arts Gallery, California State University, Los Angeles, CA


UPCOMING:
October 5 – December 14, 2019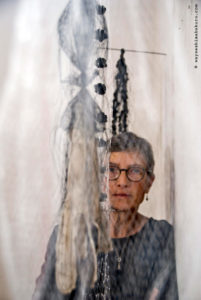 I will be presenting a group of seven sculptures from my current series, Undescribed Variations, in the exhibition Made in California: Art + Photographic Portraits of Artists by Shimabukuro at the Robert and Frances Fullerton Museum of Art. The show will pair Wayne Shimabukuro's portrait photographs of California artists with their actual works.
Robert and Frances Fullerton Museum of Art
Cal State University, San Bernardino, CA
Photo by Wayne Shimabukuro